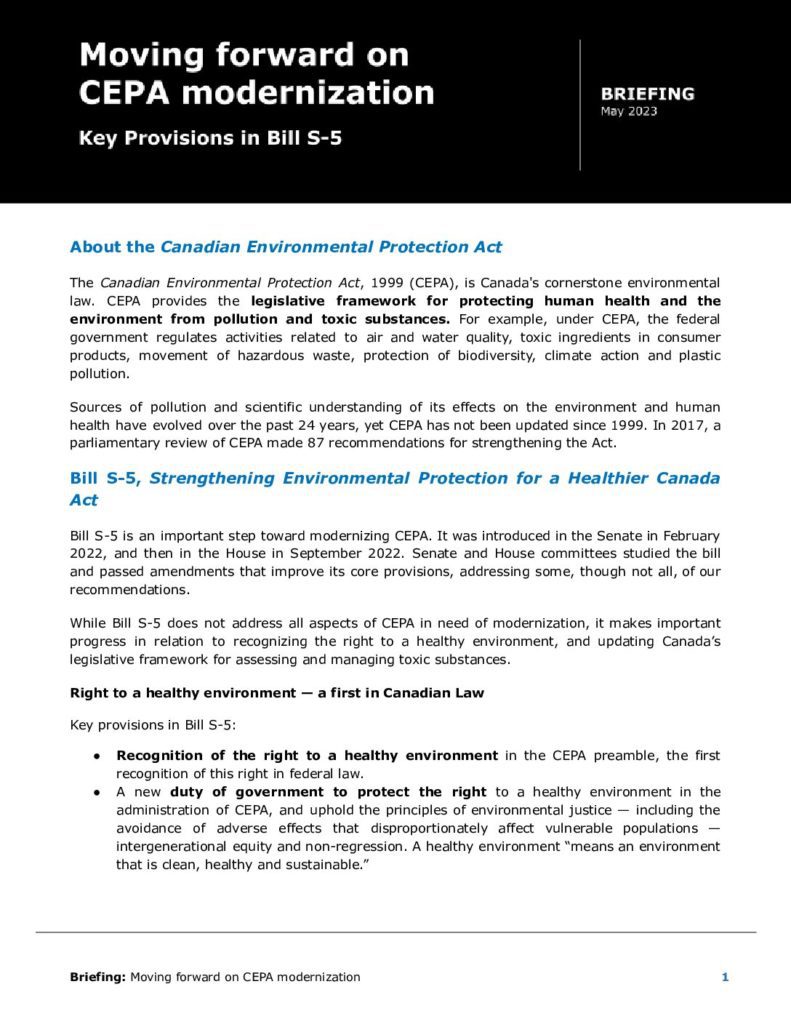 About The Backgrounder:
The Canadian Environmental Protection Act, 1999, is Canada's cornerstone environmental law. CEPA provides the legislative framework for protecting human health and the environment from pollution and toxic substances. It covers various aspects such as air and water quality, toxic ingredients in consumer products, movement of hazardous waste, protection of biodiversity, climate action, and plastic pollution.
However, over the past 24 years, pollution and science have evolved, while CEPA has remained unchanged since 1999. Bill S-5, the Strengthening Environmental Protection for a Healthier Canada Act, represents a crucial step toward modernizing CEPA. Amendments have been made to S-5 over the past year, addressing some, though not all, of the recommendations put forth. The Bill signifies important progress in recognizing the right to a healthy environment and updating Canada's legislative framework for assessing and managing toxic substances.