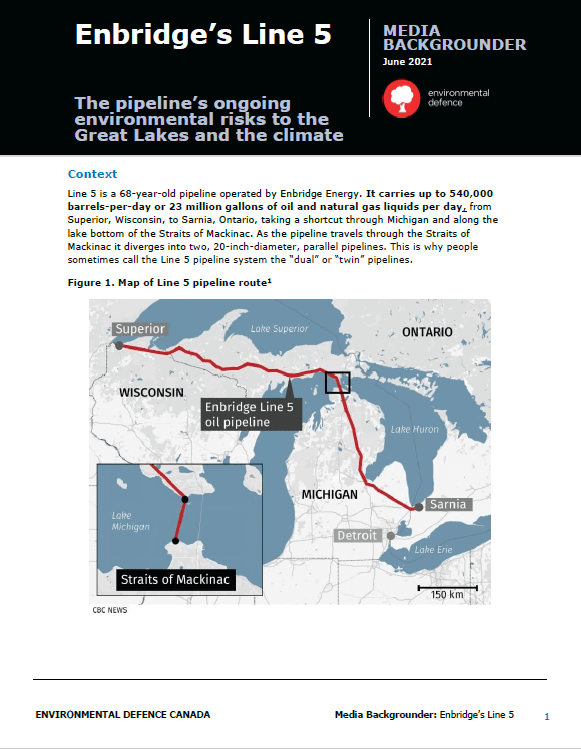 About The Backgrounder:
Line 5 is a 68-year-old pipeline operated by Enbridge Energy. It carries up to 540,000 barrels-per-day or 23 million gallons of oil and natural gas liquids per day, from Superior, Wisconsin, to Sarnia, Ontario, taking a shortcut through Michigan and along the lake bottom of the Straits of Mackinac.
Line 5 has been plagued by a series of issues and has leaked at least 29 times since 1953, spilling 4.5 million liters of oil into the environment, causing harm to nearby communities and waterbodies.
Enbridge has not been proactive when it comes to maintaining Line 5, which is concerning, especially in light of the company's track record when it comes to oil spills and pipelines.
---