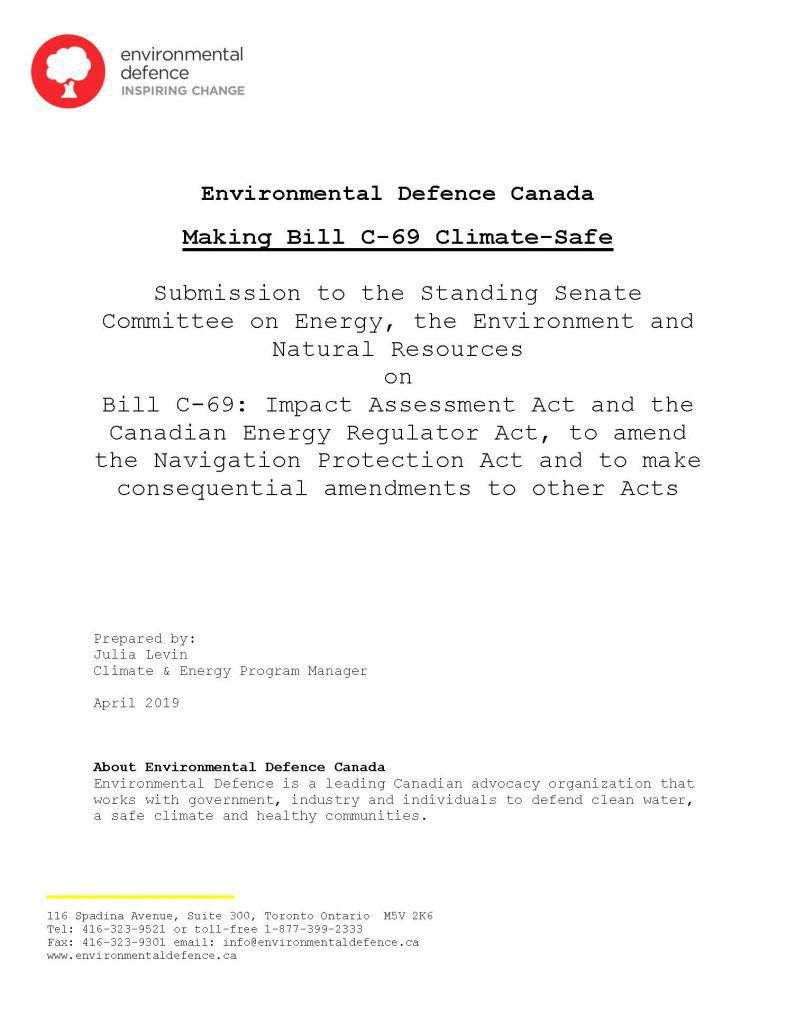 About The Submission:
Bill C-69 makes some real improvements over the 2012 Canadian Environmental Assessment Act (CEAA 2012) on climate change, namely the requirement that impact assessments consider whether an energy or industrial project hinders or contributes to Canada's climate commitments. This is a much-needed step in the right direction. But the proposed legislation still allows the government to approve environmentally-destructive projects that put Canada's climate targets out of reach. The impact assessment process can be an essential tool in the carbon reduction toolkit, but only if given the teeth to help move the country towards a zero-carbon
future. In the twenty-first century, Canada needs environmental laws that ensure the federal government only approves energy and industrial projects that will contribute to a climate-safe future.
---

Download the submission (English)
(Adobe Reader is required to read this pdf report. Please ensure you have the latest version.)