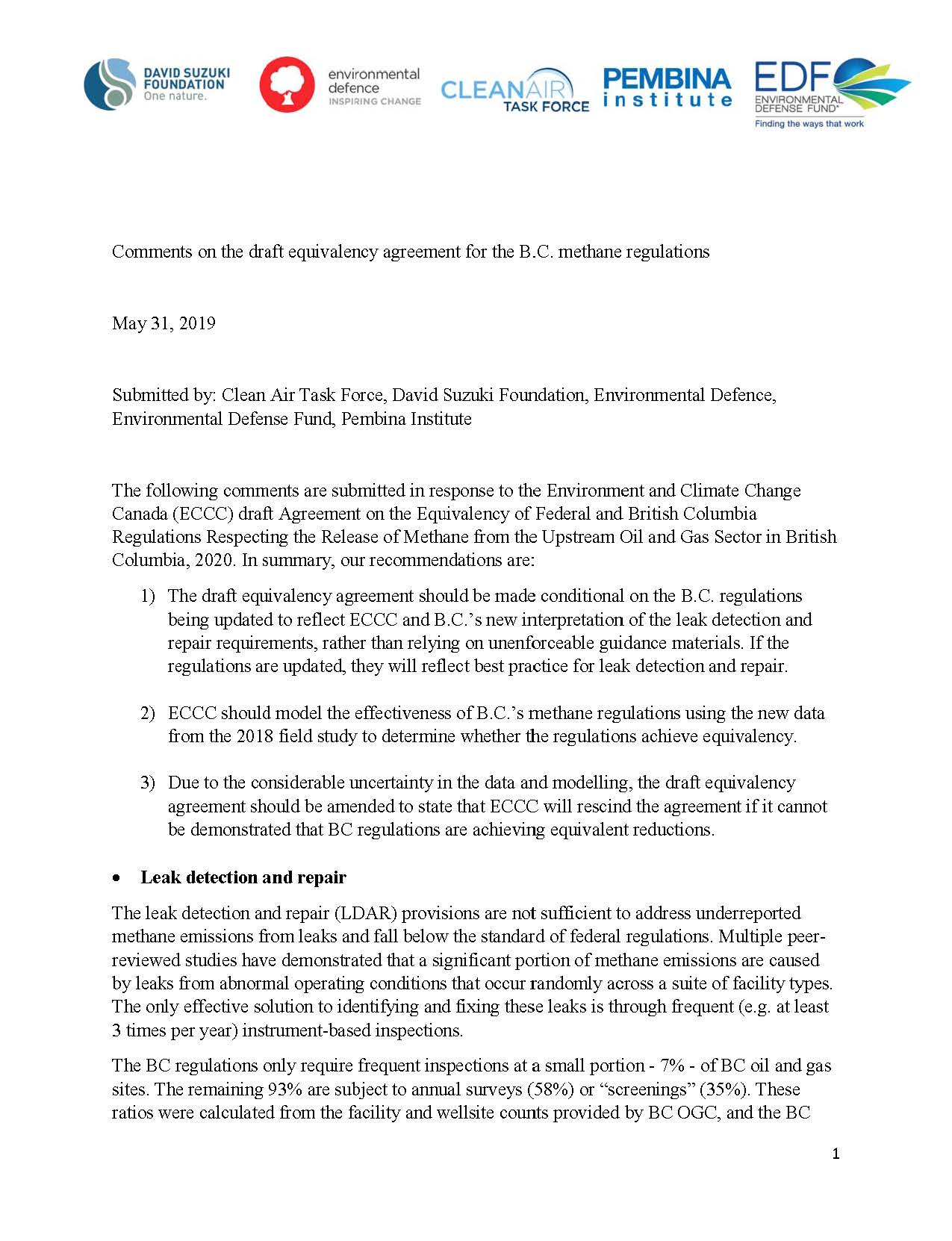 About The Submission:
The attached document was submitted in response to the Environment and Climate Change Canada (ECCC) draft Agreement on the Equivalency of Federal and British Columbia Regulations Respecting the Release of Methane from the Upstream Oil and Gas Sector in British Columbia, 2020. In summary, our recommendations are:
1) The draft equivalency agreement should be made conditional on the B.C. regulations being updated to reflect ECCC and B.C.'s new interpretation of the leak detection and repair requirements, rather than relying on unenforceable guidance materials.
2) ECCC should model the effectiveness of B.C.'s methane regulations using the new data from the 2018 field study to determine whether the regulations achieve equivalency.
3) Due to the considerable uncertainty in the data and modelling, the draft equivalency agreement should be amended to state that ECCC will rescind the agreement if it cannot be demonstrated that BC regulations are achieving equivalent reductions.
---

Download the submission (English)
(Adobe Reader is required to read this pdf report. Please ensure you have the latest version.)