Join the Greenbelt NOT Asphalt Day of Action
The Ontario government is planning two new highways through Ontario's precious farmland and Greenbelt - Highway 413 and the Holland Marsh Highway (Bradford Bypass).
If built, these highways would pave over farms, forests, wetlands and a portion of the Greenbelt. They will also cost taxpayers upwards of $6-10 Billion. Highway 413 alone would also add over 17 million tonnes of greenhouse gas emissions by 2050, at a time when cutting emissions is more urgent than ever.
Enough is enough. We need to show the province that Ontarians do not want more megahighways – we want to preserve our natural areas, grow and eat local produce, and invest in effective public transit and livable, walkable communities.
On Saturday, November 13th, Ontarians from across the region will hold rallies and events to tell the provincial government what we want: "Greenbelt NOT Asphalt."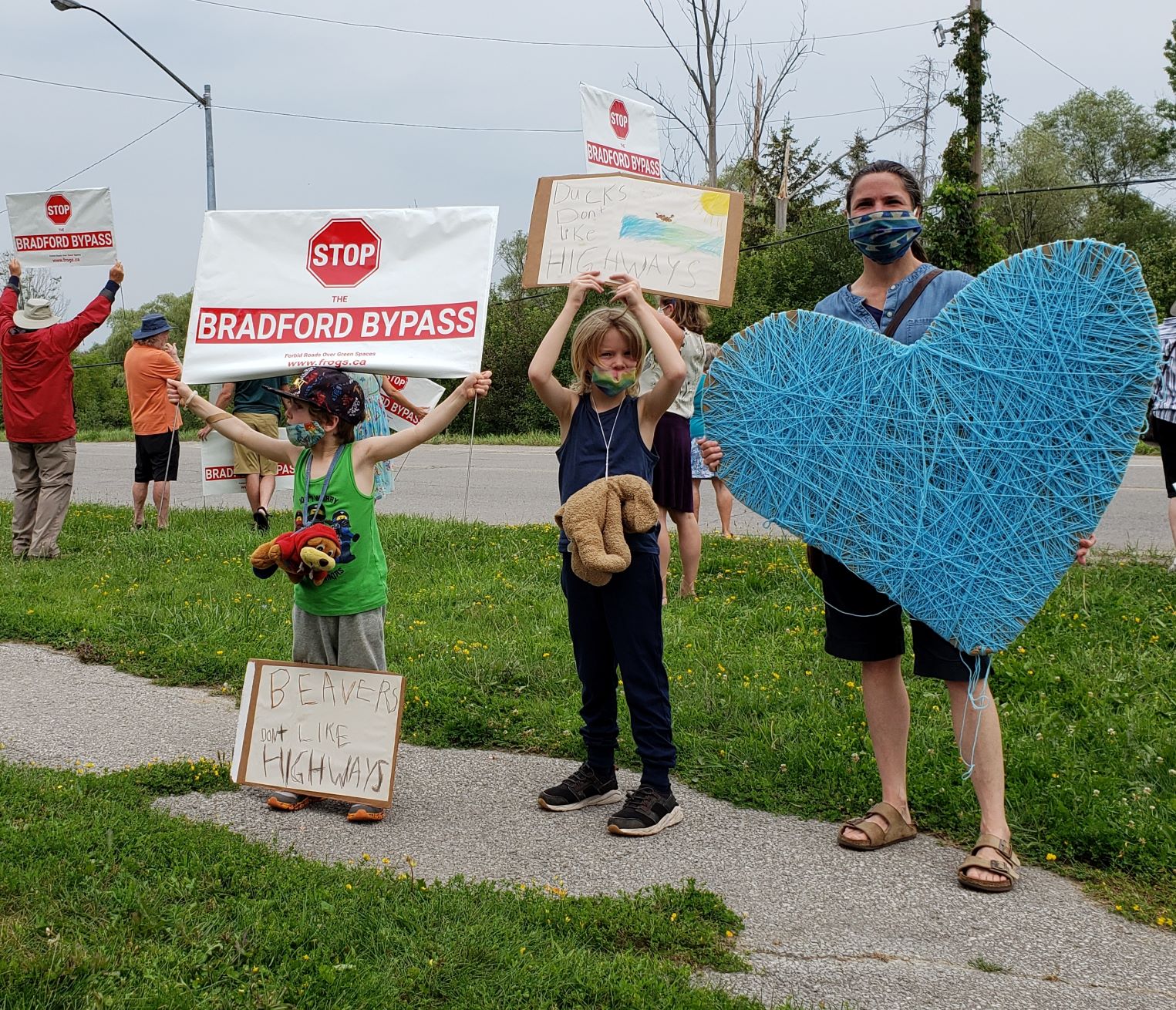 Join an event
See details of events happening below, and email us at info@stopthe413.ca if you have an event you'd like to add to this list.  All events will be masked and socially distanced.

Downtown Bolton
Sign wave at King and Queen streets intersection 1:00 PM. Join the event or contact Dan O'Reilly for more information: danoreilly@sympatico.ca
Georgetown South
Pop-up Rally at Mountainview and Argyle, 2;00 p.m. to 2:30 p.m.. All are welcome
Holland Landing
Rally outside Minister Mulroney's office Unit 8, 45 Grist Mill Road, Holland Landing ON L9N 1M7, 1-3pm Margaret Prophet, SCGC margaret@simcoecountygreenbelt.ca
King City
King City Park near Stephen Lecce's office: 2330 King Road, King City L7B 1H8, meet at Keele St entrance at 15:30. For more information contact Irene Ford: ireneford@rogers.com
Mississauga
Bike ride and information drop. Flyer handout at Celebration Square (300 City Centre Dr, Mississauga, ON L5B 3C1) from 1-3pm followed by short bike ride to MPP Kaleed Rasheed office (1420 Burnhamthorpe Road East, Unit 315) from 3-4pm. Contact Rahul Mehta for more information: rahulmclimate@gmail.com
Take part in the Day of Action online!
Show your support by Tweeting at Minister Mulroney and Premier Ford to ask for Greenbelt NOT Asphalt.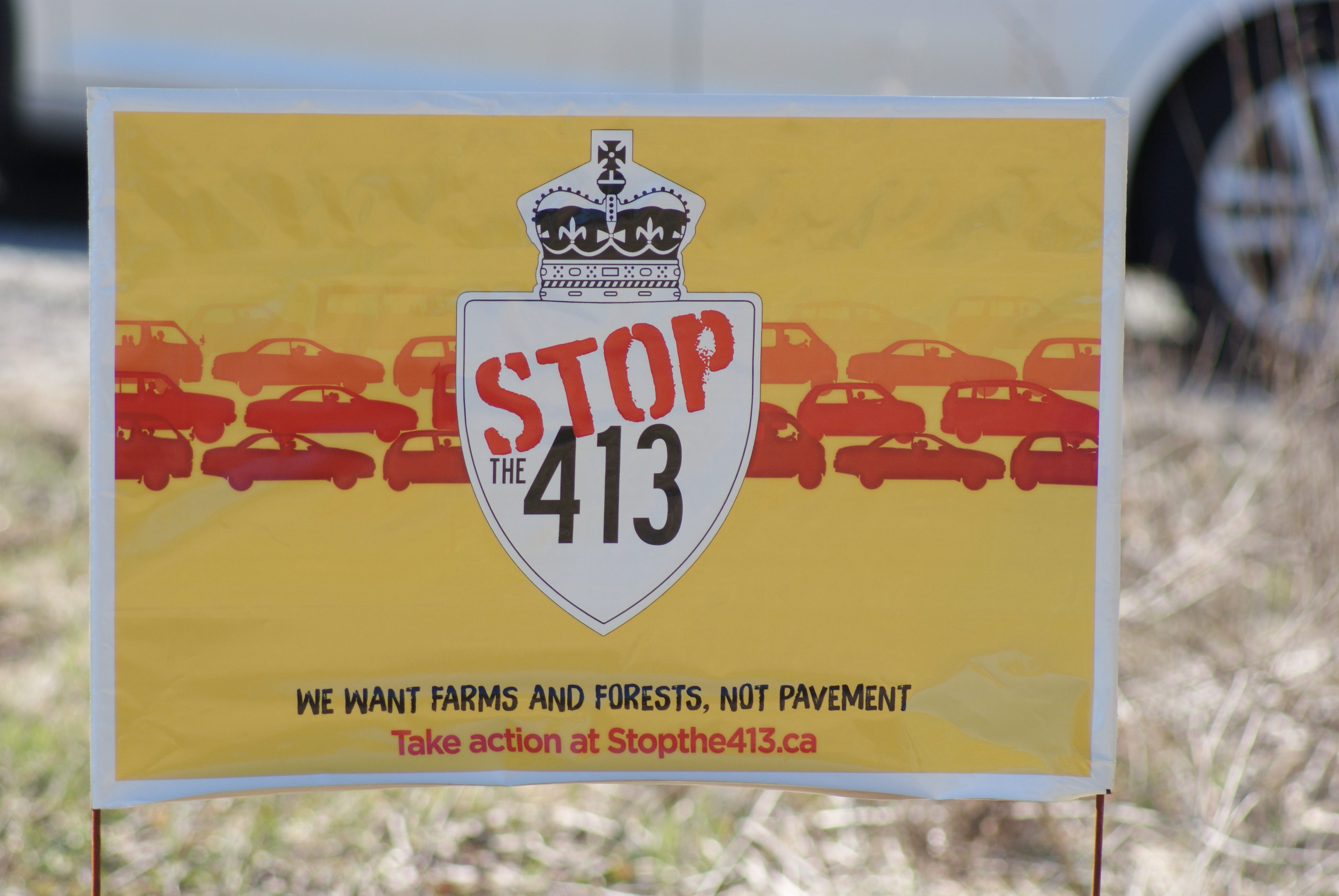 Request a Lawn Sign
Request a lawn sign to wave at a rally or display at your home.
Help us get the word out!
Use these images sized for Facebook, Instagram and Twitter to share the Day of Action on social media, using the hashtags #GreenbeltNotAsphalt, #Stopthe413 and #StoptheBradfordBypass