Updated November 2, 2020
The Ontario government is using a tool to speed up controversial developments by eliminating expert analysis and public input. It's called a Minister's Zoning Order. It was meant for special cases, but has now become routine. 
A Minister's Zoning Order (MZO) is part of Ontario's Planning Act and allows Municipal Affairs and Housing Minister Steve Clark to make a ruling on how a piece of land is to be used in the province, with no chance of appeal by municipalities, citizens or environmental groups. 
MZOs have traditionally been used by the provincial government in emergencies, or to quickly advance a major initiative of provincial significance. Examples include allowing a new grocery store to open in Elliott Lake when their only other one caved in, and when the Lake Simcoe Protection Plan was launched to help address water quality in the lake. 
Times have changed. In just over a year, the Minister has issued over 33 new MZOs, which is many more than the past government did during their entire 15 years in office.  In 2020, 14 MZOs were issued for Residential/mixed commercial residential projects, and another 6 for Industrial/commercial/logistics projects.
Check out this map showing the location of some of the MZOs issued in 2020.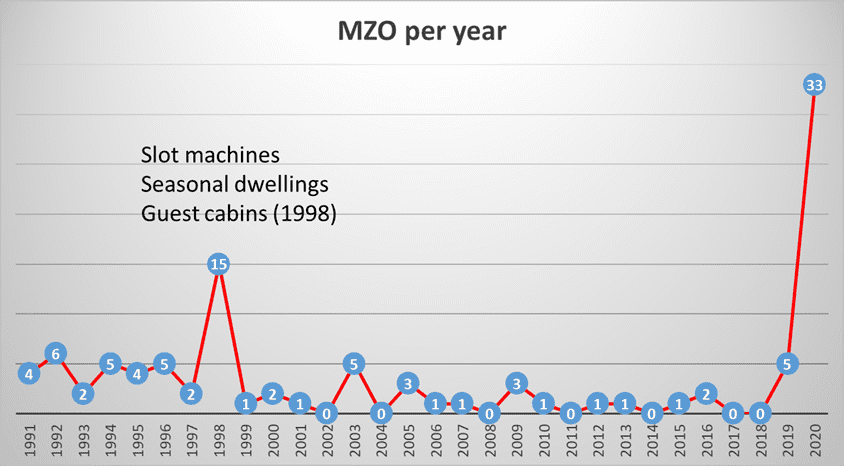 These approvals are now diving deep into areas of decision making that formerly were the responsibility of municipalities. They include individual development proposals that may or may not have any support from local governments or the public.
For example, the Minster issued four orders in one day in April and then another seven in August. The April orders included approval of the destruction of three small protected wetlands to make way for a large warehouse and distribution centre in Vaughan and another to allow a retirement community to be built on farmland in Markham and Whitchurch-Stouffville. One of the MZOs issued in August in the Caledon area approves a major new development that is strongly opposed by the Peel Regional government.
Currently Minister Clark is working with Durham Live developments and the City of Pickering to issue an MZO for a warehouse development in the large and Provincially Significant Lower Duffins Creek Coastal Wetland. All Provincially Significant Wetlands are strictly off limits to development and the neighbouring Town of Ajax is also opposed to the development.  In this case, there is pressure on the Toronto Region Conservation Authority (TRCA) to issue a development permit (after the province downgrades the protection status) and negotiate a "pay-to-slay" agreement with Pickering and the developer where the TRCA gets cash and the wetland is paved over forever.
Another "pay-to-slay" proposal in the City of Vaughan is within the East Humber Wetland Complex. which is also Provincially Significant and off limits to development. Yet, paving it over is under discussion. 
In addition to undermining and by-passing democratic decision making at the municipal level, the overuse of MZOs sends a message to developers that they can get approvals without having to worry about pesky issues like road access, water and sewer infrastructure, protection of the environment or whether new housing or businesses are actually wanted or needed by a community.
For example, Dorsay Developments has long wanted to build a large new town in the middle of the farmland of the Carruthers Creek headwaters. Located north of Ajax and Pickering, this area is bordered by the  Greenbelt. Concerns about the potential impact of the development on downstream water quality and quantity were so great that the Toronto Region Conservation Authority was tasked with conducting a watershed impact study.  That study raises serious concerns about the proposed development. However, that has not stopped Dorsay from seeking an MZO to by-pass all of the necessary planning. Due to pressure from many members of the community and environmental organizations, the Region of Durham voted to opposed the MZO and the Minister then confirmed he would not issue the MZO for this case.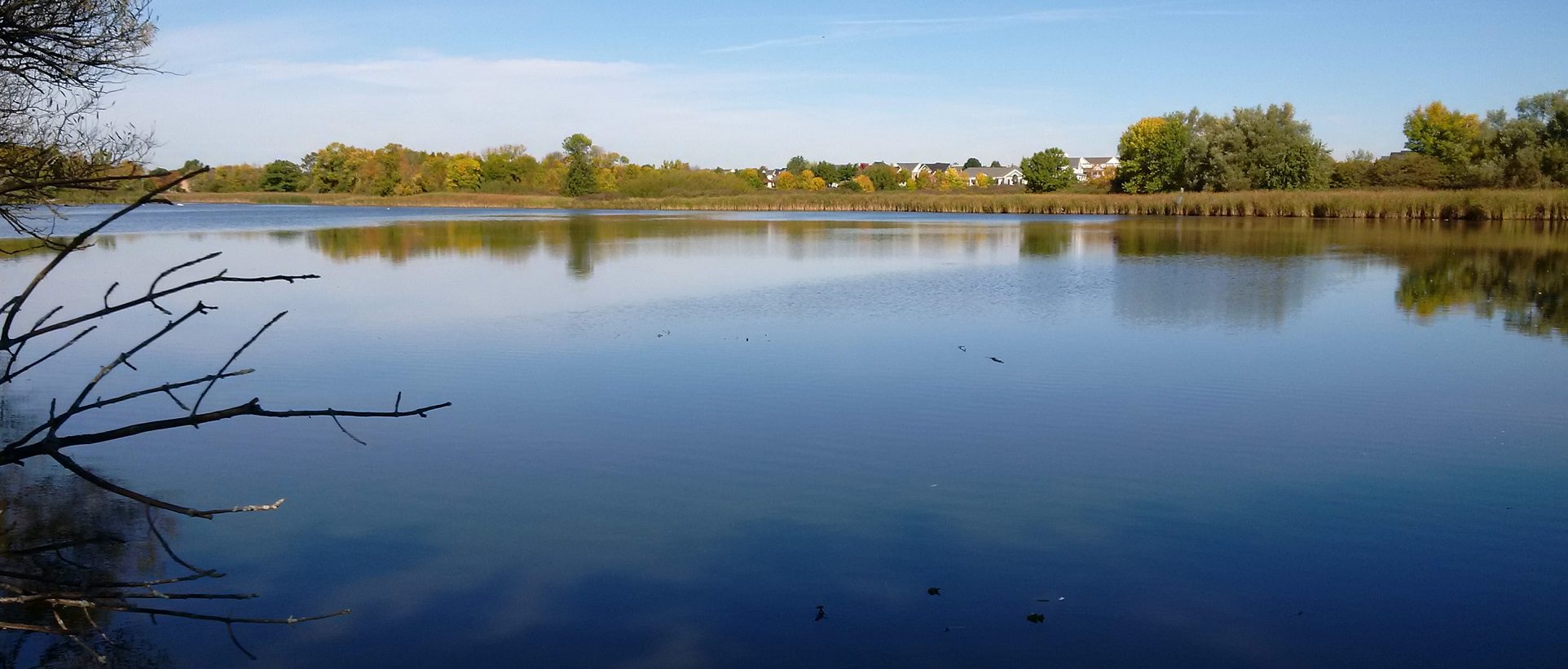 Similarly, the developer who received the MZO in Whitchurch-Stouffville now clearly feels this is a great way to avoid local planning requirements concerning the need and feasibility of developments, and is now seeking another MZO for 1,964 homes on 60 hectares of farmland adjacent to the April MZO approval. 
The Ontario government seems keen on taking over more local development approval responsibility. Most recently it passed a new piece of provincial legislation (termed the recovery bill ) which enhances the powers of Minister's Zoning Orders. The bill also legally enshrines a Provincial Land and Development Facilitator, which seems purpose-built to fast track development, including low-density sprawl on farmland, forests and wetlands, outside of normal planning processes.
Of course, in addition to creating long term damage to the environment, increasing property taxes, and enabling more sprawl to eat up Ontario's best farmland, the Minister has sent a strong message to the Ontario public that their opinion isn't valuable, that experts don't matter and that decisions enabling development are his alone.
And of course as the saying goes…once you break it, you own it. Meaning in this case that the public will know clearly why bad development is proceeding in their community and that the Minister can be blamed for it.
Stay up-to-date on environmental issues. Join our email community.