Last week, we hosted a webinar about the link between toxic pollution, health, and COVID-19. The webinar shed light on how exposure to toxics in the air and products we use has made us more vulnerable in facing this pandemic and why stronger pollution laws are urgently needed in Canada. (In case you missed it, here's a recording that you can watch). 
We received many important questions from viewers. Sadly, we couldn't answer all of them on-air. So, we are going to tackle a few more of them in this blog.
This is the fourth in a series of blogs answering your questions about COVID-19 and the environment. (If you want to catch up, here's last week's blog.) Do you have a question that you want answered? Email us at deardefenders@environmentaldefence.ca
While we advocate for governments to phase out toxics in everyday products, what can the average person do to protect themselves against toxics while we wait for government action?
With the slow progress of the federal government to phase out toxics in everyday products, here are some tips that you can incorporate into your life to reduce your exposure to harmful chemicals:
Check out our

Toxic Ten Skincare Guide

to find out the top ten chemicals to avoid in your personal care products.

Choose personal care and cleaning products that disclose fragrance ingredients and avoid those that contain phthalates (hormone disrupting chemicals).

Choose cookware that does not have a PFAS coating such as cast iron and stainless steel and avoid carpets treated with stain-resistant PFAS.

Say "no" to receipts as they contain harmful bisphenols (like BPA or BPS) that can be easily absorbed into your body.
Europe has banned many chemicals or at least demanded transparent labelling of ingredients in products. Why is Canada so behind? What can we do to move this forward in our country?
Change in Canada can happen when the public demands it. We've seen it happen with the ban of BPA in baby bottles and microbeads in personal care products. The Canadian Environmental Protection Act (CEPA), the Act that's supposed to protect Canadians from harmful chemicals and pollution, is over 20 years old and is largely outdated. The government has promised to reform CEPA, but industry is using the pandemic as an excuse to stop the urgently-needed changes to how we regulate toxics. Take action today to call on the federal government and MPs to reform CEPA to enable stronger bans on harmful chemicals in products, better protections of vulnerable people including workers and pregnant women, and more effective action on air pollution.


Is vinegar an effective disinfectant to use against the coronavirus?
Vinegar is not effective in killing the coronavirus and hence should not be used to disinfect surfaces. But, it's a great cleaner to get rid of dirt and grime around the house. Choose disinfectants with safer active ingredients such as hydrogen peroxide or alcohol to disinfect commonly touched surfaces in your home, if needed.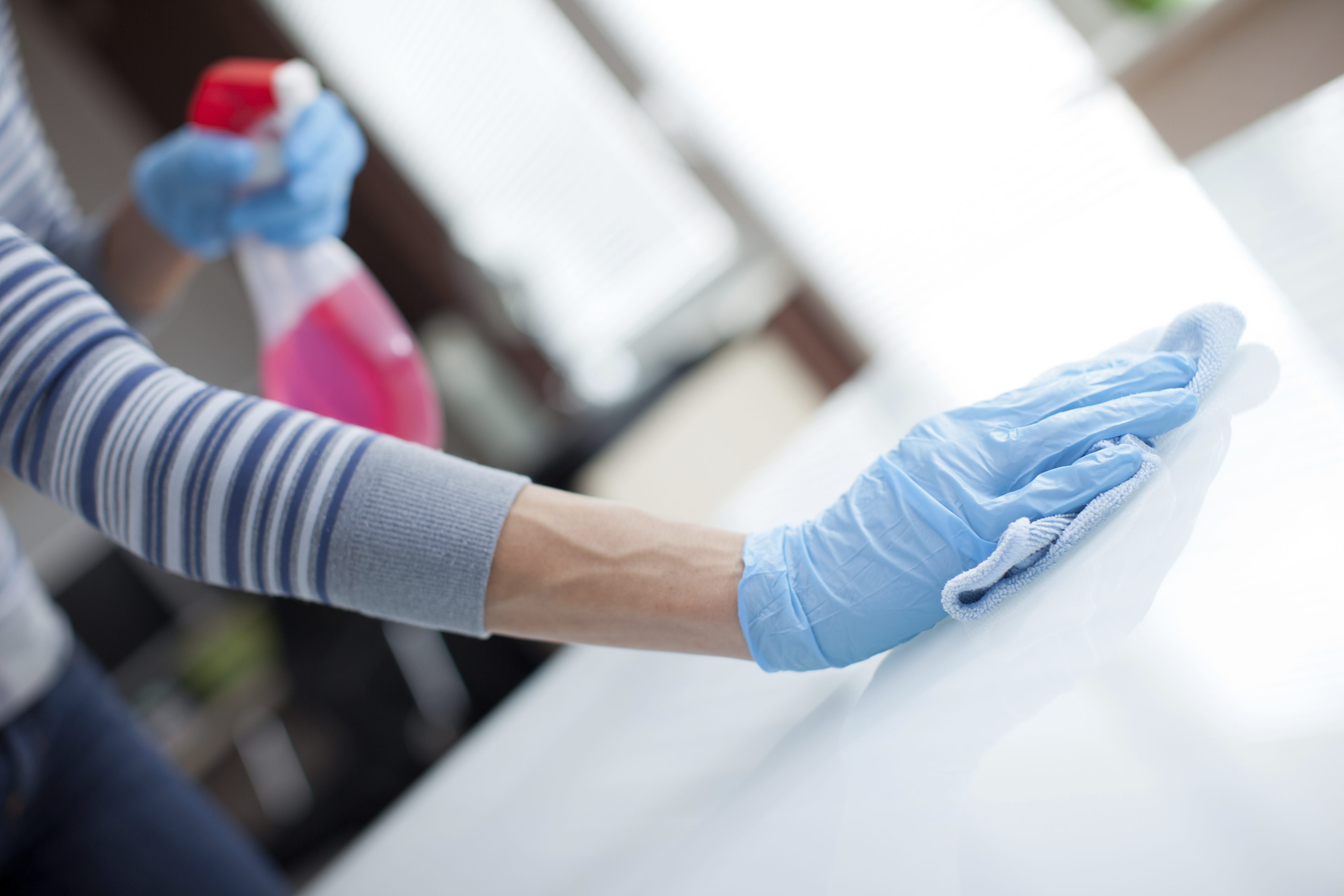 The precautionary principle has been used in the public health response to reducing risk during the pandemic. What can we do to drum up support from all levels of government to adopt the precautionary principle for toxic chemicals?
The precautionary principle is written in our toxics law, CEPA, as a guiding principle for decision-making when it comes to assessing and regulating chemicals. But unfortunately, the government has often given in to industry pressure and ignored compelling scientific evidence of serious ecological and health harms when faced with uncertainty.
We can learn a lot from our response to the pandemic and use the lessons we learned in conveying to our elected government representatives why we should take action on toxics. Here are three important lessons that we should communicate to government:
listen to public health research and respond swiftly and effectively when there are early scientific signs of harm;

protect vulnerable populations such as workers, those with a chronic health condition, and communities susceptible to disproportionate exposures such as Indigenous communities living on the front line of industrial pollution; and,

act to prevent crises before they happen! This includes putting an end to replacing banned chemicals with other harmful chemicals.




One of the major findings of the COVID-19 pandemic is that individual actions are important, but not nearly enough to make the changes we need to address climate change and to have a healthier society. What can be done to come together and force the changes needed to "detox" our society?

Protecting our environment and public health have become top-of-mind issues with the climate and plastic pollution crises and now COVID-19. But elected governments need to know that the pandemic hasn't changed public demands for strong action to tackle environmental crises, ensure a climate-safe future, and foster more equitable and healthier communities. We need to continue to raise these demands and inquire about their progress whether by signing petitions or making a comment at your virtual local town hall with your elected representative. Our MPs, MPPs and councillors need to know that we will be looking back at our actions when we cast our votes at the next election.
Stay tuned for next week's blog in this series, where we will tackle more of your pressing questions about COVID-19, the environment, and Canada's economic recovery.