The federal decision to declare triclosan toxic, but not to match the U.S. ban, could make Canada a potential dumping ground and leave Canadians exposed to the endocrine-disrupting chemical.
The federal government plans to add triclosan to the list of toxic substances under Canadian law, but without matching U.S controls on the substance.
Tell the federal government to follow the U.S. and ban harmful triclosan.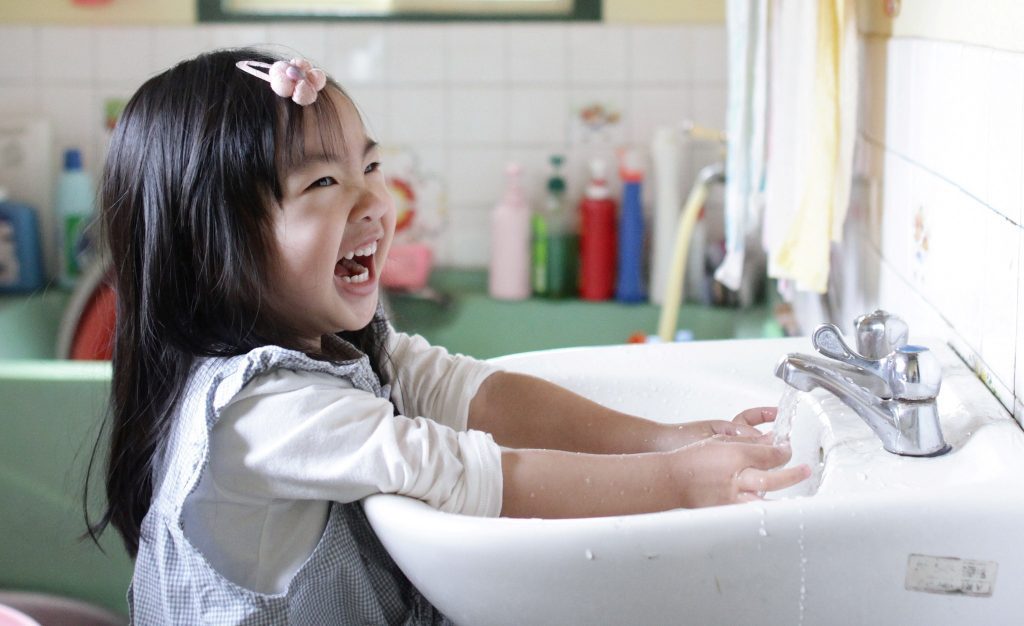 Studies have shown that the antibacterial chemical triclosan may affect human thyroid function and is suspected of contributing to the growth of antibiotic-resistant bacteria (so-called "superbugs"). The chemical is toxic to the environment, especially to aquatic organisms, and was banned from hand and body soaps by the U.S. Food and Drug Administration in September.
A study by U.S.-based scientists published in the journal of Environmental Science and Technology found triclosan, as well as BPA and parabens leaching out of babies teething toys. I spoke with Avis Favaro at CTV news about the study's implications. None of these chemicals are banned from teething toys in Canada, and triclosan is not currently banned from any type of product.
Thyroid hormones play a crucial role in brain maturation and development, so evidence that triclosan disrupts thyroid hormone, and may be found in children's teethers, is especially alarming.
In Canada's draft decision, the government will require companies to make pollution prevention plans to reduce the amount of triclosan released into the water. This short-sighted decision means products banned in the U.S. might soon line Canadian store shelves, and this ecotoxic chemical will continue to pollute waterways, including the international waters of the Great Lakes.
Triclosan isn't even all that effective at eliminating bacteria. The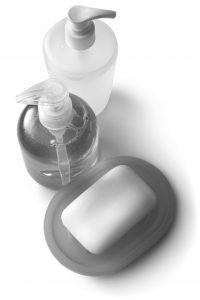 U.S. Food and Drug Administration recognizes the limitations of triclosan's antibacterial properties, pointing out that using hand soaps containing triclosan is not "any more effective at preventing illnesses than washing with plain soap and water." If triclosan can cause serious health problems, potentially promote antibiotic resistant bacteria, and isn't any more effective than soap and water, what exactly is triclosan good for?
The Canadian Medical Association and Environmental Defence have been calling for a ban on triclosan since 2009. Since then, more than 50 environmental and health groups have joined the call.
And the evidence about the public health threat posed by triclosan continues to mount. A recently released study from the Proceedings of the National Academy of the Sciences of the United States America (November 2014) found that exposure to triclosan "substantially accelerates hepatocellular carcinoma (HCC) development, acting as a liver tumor promoter." Hepatoceullar carcinoma (liver cancer), globally, is the third most common cause of death from cancer so this is clearly a serious concern.
Liver cancer is profoundly difficult to treat. With the widespread prevalence of triclosan, people may be exposing themselves to a liver carcinogen, and for no significant benefit. Studies have also linked triclosan to the growth of breast cancer cells in a laboratory setting.
The federal government's decision will not protect Canadian consumers or the environment from this toxic pollutant. Canada must match the U.S. ban. With this draft decision announcement, a 60 day public comment period began, ending on January 24th. We will be sharing our concerns with the federal government. We invite Canadians to sign our petition in support of a ban.