The Problem:
TransCanada's Energy East is the largest tar sands pipeline ever proposed with a capacity of 1.1 million barrels per day. Energy East would ship tar sands oil 4,600 km across Canada, putting nearly 3,000 lakes, rivers and streams and the drinking water of over 5 million Canadians at risk from oil spills. The massive pipeline and tanker proposal would also threaten huge lengths of coastline – including Canada's iconic Bay of Fundy.
The pipeline proposal also puts more than 50 First Nations communities and their traditional lands at risk. Canadians would benefit very little as 90 per cent of Energy East's oil is intended for export. Building massive new fossil fuel infrastructure like Energy East could further increase Canada's climate pollution. These increases could be inconsistent with Alberta's proposed cap on carbon pollution and Canada's commitment in Paris to keep global warming below 1.5 degrees Celsius.
The Solution:
This project is all risk and no reward for Canada. We can't build a massive pipeline that would put Canadian communities and water at risk of oil spills.

Videos
TransCanada's Energy East pipeline plan is all about exporting oil. Up to 90 per cent of Energy East's oil would be exported unrefined. As an export pipeline, it won't create many permanent jobs or have lasting economic benefits to local communities.

Join the intrepid naturalist as he follows "the greatest" of all Canadian migrations: the journey of the tar sands.

Reports: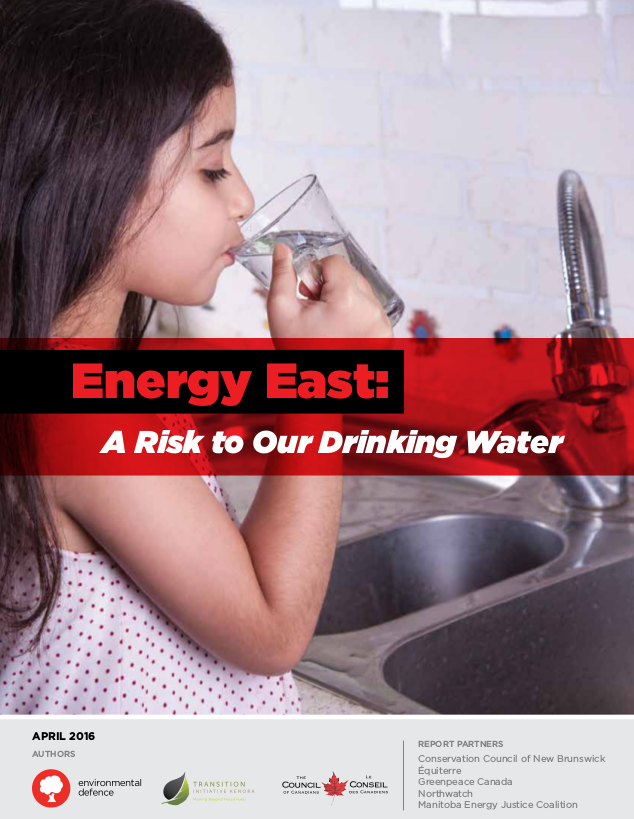 Energy East – A Threat to Our Drinking Water
TransCanada's proposed Energy East oil pipeline project threatens the drinking water of nearly 5.6 million Canadians. This alarming finding is the result of a detailed examination of Energy East's proposed route across Canada.
Read the report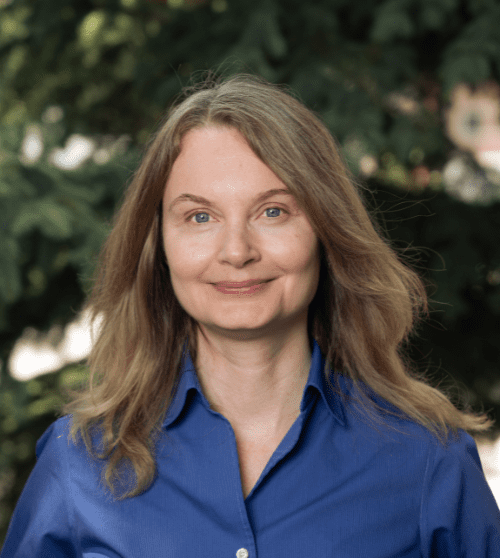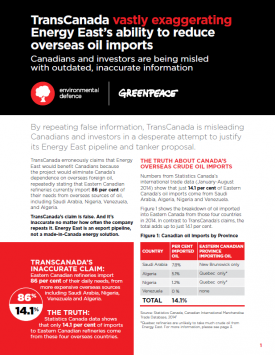 TransCanada vastly exaggerating Energy East's ability to reduce overseas oil imports
TransCanada has been misleading Canadians and investors by repeating false information in a desperate attempt to justify its Energy East pipeline and tanker proposal.
Read the report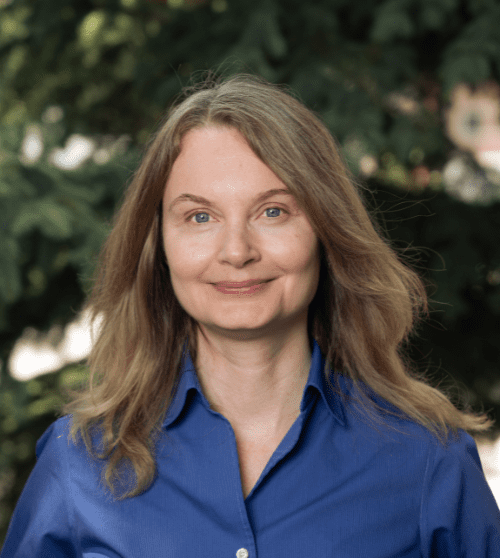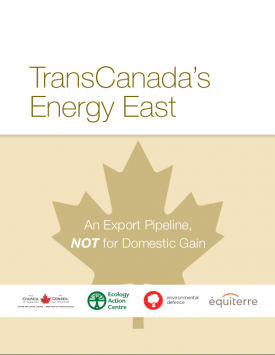 Transcanada's Energy East: An Export Pipeline, Not For Domestic Gain
TransCanada's proposed Energy East pipeline is not a made-in-Canada energy solution.
Read the report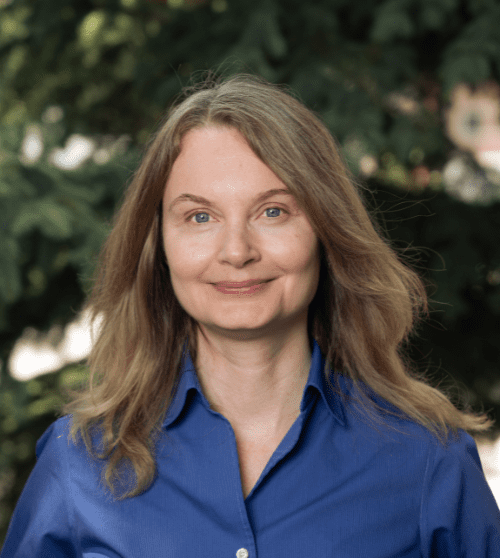 Join The Community
Join more than 50,000 other committed, caring individuals and stay connected with us as we create a cleaner, healthier, more prosperous Canada to pass on to future generations.