Yours To Protect Weekend is BACK!
Our first YTP Weekend in 2022 was a huge success with events in over 30 cities and towns including a Stop Sprawl Farm Fest with music and local food, a P'Earth Day Parade, eight Stop 413 rallies, watershed restoration in Peterborough and bird watching near Lake Simcoe!
This year, Yours to Protect Weekend will run from April 21st to April 23rd.
Now that we're also building on the energy of an unprecedented wave of rallies to protect wetlands, stop Bill 23 and save the Greenbelt we expect this year's Yours to Protect festivities to be even bigger and better than our first event!
All sorts of environmental events are welcome, but here are some key issues we're rallying for:
Protecting Wetlands, Lakes and Rivers
Repealing Bill 23
Protecting the Greenbelt
Stopping Sprawl
Stopping Highway 413 and the Bradford Bypass
Building Housing in Walkable Communities
Stronger Climate Policies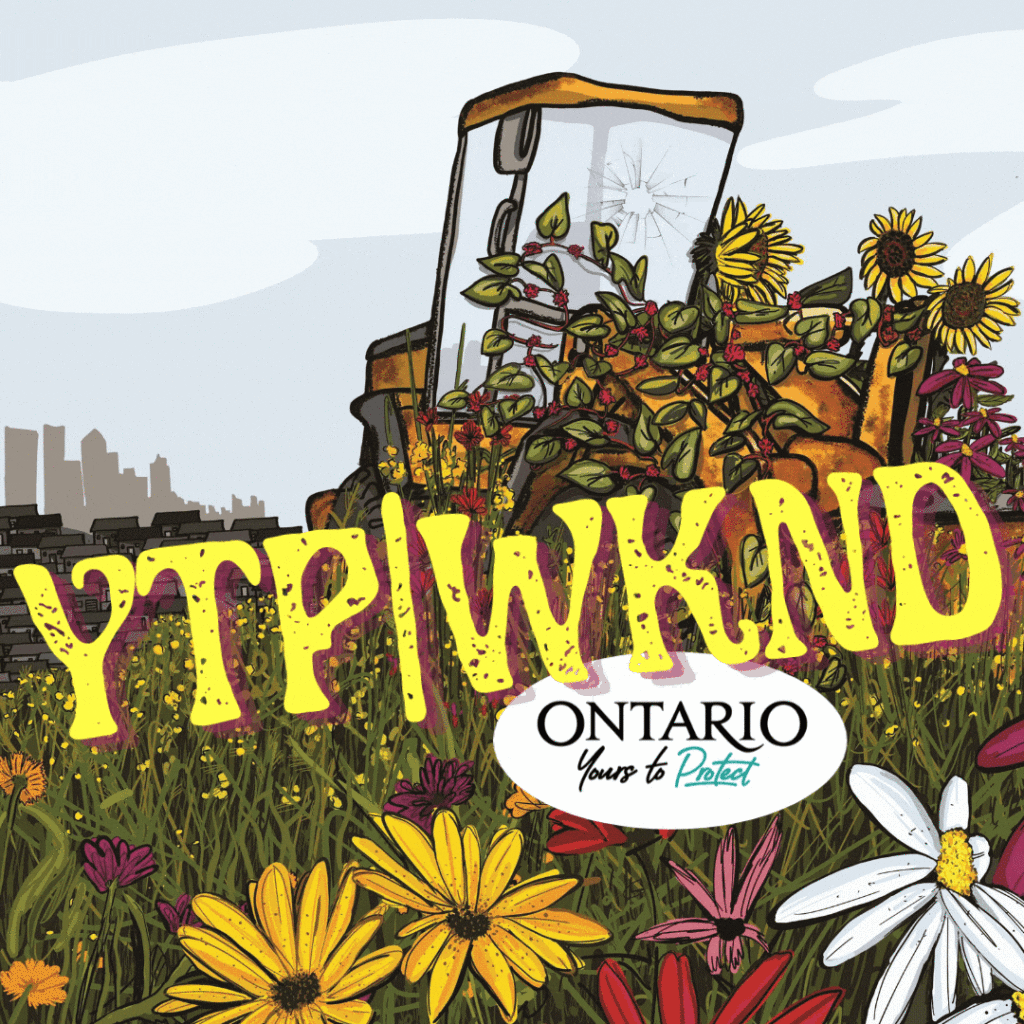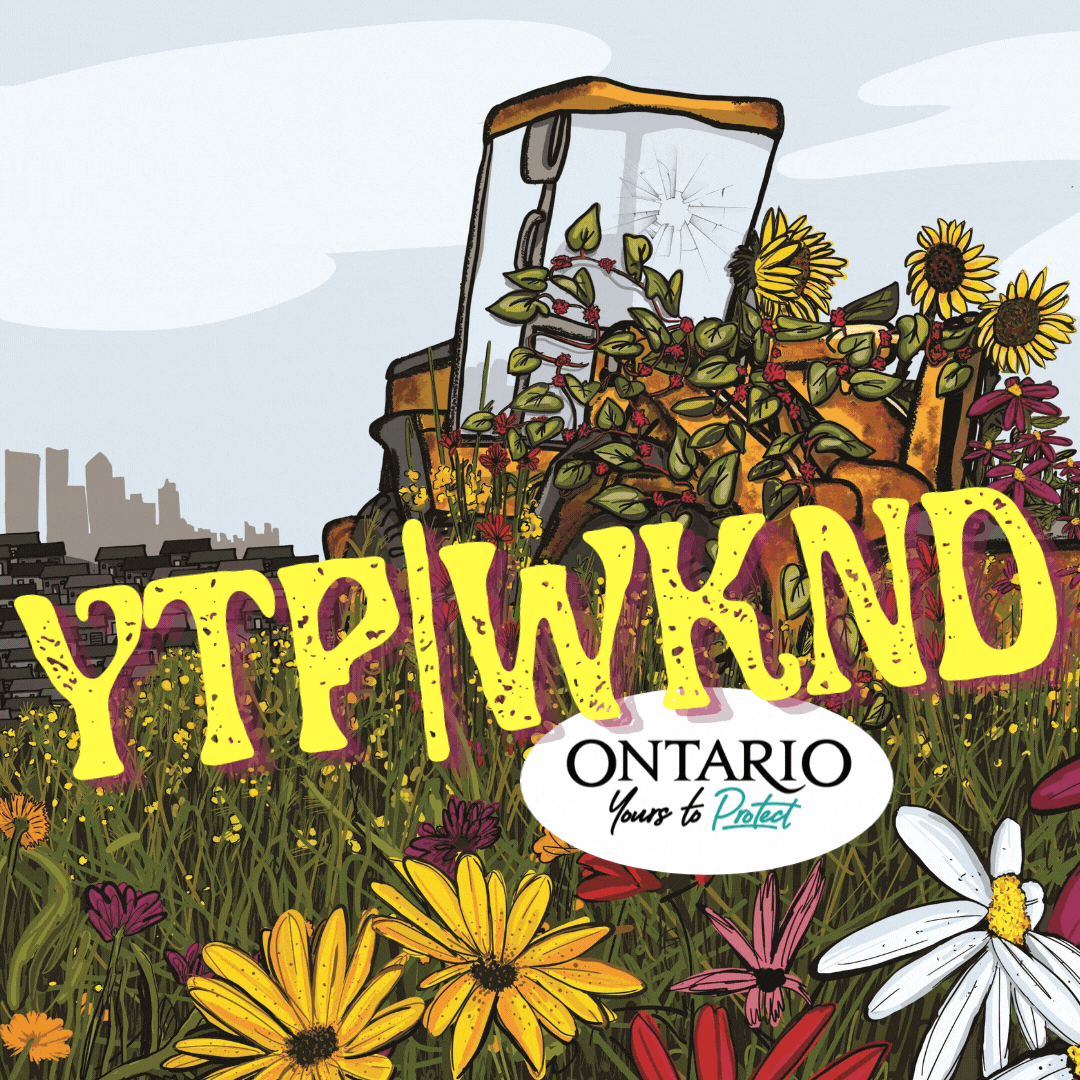 Register an Event!

Now that we've officially announced YTP Weekend 2023, we need to get some events on the map, so please use the button below.
Use the + and - to zoom in on the map above, then click on event markers near you for more info.
FAQ
Who can register?
Anybody in Ontario. You can be a group, an individual or a coalition of groups. Whether you're one person planning to hand out info at a farmer's market or a big organization planning a march with thousands of participants, you can be part of YTP Weekend. While the Yours to Protect movement is supportive of most environmental organizing some 'solutions' to environmental problems can do more harm than good, so we ask that participants read and abide by the YTP Weekend Vision Statement.
What kind of event should I host?
Anything that draws attention to an environmental problem or piece of natural heritage that's worth protecting. You could hold a rally at an MPP's office or a busy intersection. This nature walk along the route of the 413 with biologist Ryan Norris was an enjoyable and informative event that received considerable media coverage. You could also organize a bike ride or go bird-watching. If you're not sure what to do – we can help you plan something.
When should I register?
You should register even if you're just thinking of hosting an event. Someone from the Yours to Protect Team will contact you to help you finalize your plans before we add it to the map or publicize it. We can also provide support with planning or connect you with other organizers in your area.